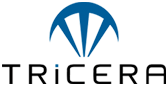 TRiCERA ART features 34,136 artworks by young artists from over 80 countries. You can find a wide range of contemporary art, including paintings, photography, sculptures and more in our online gallery. New artworks added daily, the authenticity of all artworks is guaranteed, and free worldwide shipping is available.
What is the process after purchase ?
Once the purchase is made, we will arrage the shipping and at the same time, we will contact artist to pack the artwork. Delivery company will pick the artwork and deliver them to your door.

How does my artwork be packed?
All artworks will be shipped with high secured packing arrangement done by our artist. We have our original manual that we share with all of our artist to follow so that it will prevent damage during the shipping process.

How does my artwork be shipped?
Each artist will ship the package by particular courier arranged by us, DHL.
Our customer support will email you with a link allowing you to access a webpage with your order tracking details including your tracking number. Please copy the tracking number from this page and then enter it into the courier's webpage for the latest tracking information.
To track for DHL, visit www.dhl.com
Customer support will also be closely monitoring your order daliy until it's delivered and will notify you of any important information regarding you order.
How long will it take to receive my order?
Original artworks will be shipped within 7 business days and will arrive within 11-14 business days from time of order, depending on the origin and destination of the arwork as well as the time it takes to clear customs if the work is shipped internationally.
If you live in an area experiencing severe weather, natural disasters, or any other unforeseen major events, your package may be delayed. Please add an additional 2-3 business days to the estimated delivery date of your order.
Will the artwork includes Certification of Authenticity?
You will always receive a Certification of Authenticity with the artist's signature, title of the piece, and purchased date.
Can I return artwork if I'm not satisfied?
If the artwork arrives and you're not satisfied with your original purchase for any reason, you'll have 14 days from the date of deliveryto notify us of your intent to return the work for a refund. You may return any eligible artwork provided that it is returned to the artist in its original condition and packaging.
For detailed information about our return policies, please see our Return Policy.